1 September 2023
PRINCIPAL'S REPORT
School Calendar Dates – Term 3, 2023
Week
Events & Dates

8

All Week –

Wednesday 30

th

August – Greg Dreise Author visit

Thursday 31

st

August – Father's Day Liturgy & Breakfast

Friday 1

st September – CTJ Day. Student Free Day!

9

10

Thursday 14

th

September – P&F Colour Fun Run

Friday 15

th

September – Last day of Term 3.
Hello St Patrick's families,
I had a little win this year as I was fortunate enough to have my parents staying with us this week which meant my father could join me on Thursday morning at the Father's Day breakfast here at school. It was great having him for the week, and it made me realize the role he has played in my life, and the role I have played in my own children's lives as a Dad.
At different times in my childhood my father worked several jobs at once, which meant there were times when he wasn't in our lives as much as he (or I) would have liked, but he made up for it by making sure the time we did spend together was quality time. It usually involved fishing or going to the beach (we lived at Noosa until I was 12…can't believe mum and dad sold that house!!!) and it was always enjoyable, which has taught me the lesson that when I can't give my children quantities of time, I can give them quality time. So well done to all our Dad's (and to those who are like Dad's for us – you're just as special) on another Father's Day; I hope you got to spend some quality time with the family and bring to life the role that means so much to our children everywhere.
Daniel Morcombe Child Protection Week
In week 9 of the of this term (starting Monday 4th September), our school will be taking part in the Daniel Morcombe Child Protection Week program. This will involve the students taking part in lessons to teach them strategies that help them;
Recognise – recognise situations where they or others may be in harm or at risk of harm.

React – react in a way that helps them stay safe.

Report – know how to report situations that have made them feel unsafe, as well as who they can report to and how.
This curriculum has been in place in Qld schools for several years now and plays an important role in helping our young people develop the awareness and strategies required to keep themselves and others safe. If you do have any questions about the lesson your child will be taking part in, please contact your classroom teacher.
Congratulations & Good Luck Miss. Armstrong!
Although there are still two weeks left in the school term, we have waved goodbye to Miss. Armstrong for Term 3, as she first takes the Year 6's on camp, and then takes some time away from work, to get ready for her wedding on the first weekend of the holidays. On behalf of the whole school community, I want to wish Claire and Tom the very best for their wedding day and for the special journey they are starting together these coming holidays. Exciting times ahead!!!
That's all from me for now, have a great weekend.
Jim Wren
SKOOLBAG APP
Dear Parents/Carers
Our school uses the Skoolbag app for iPhone and Android, to help us communicate more effectively with our Parent community. We are asking parents to search for and install the Skoolbag app.
Once you have installed the Skoolbag app from either the Apple App Store or Google Play Store just search for our school's name St Patrick's Primary School St George.
For Windows users search for Skoolbag in the Windows Store, install the app, and then find our school. Please note it must be a Windows 8.1 or 10 device.
Please check the flyer below for instructions.
OUR PRAYERS…

Let us support each other in Prayer, especially for the Sick and the Deceased and those who are suffering Hardships, in our Parish and School.
APRE News
Week 7: Gus McCosker and Evie Bradfield
Thank you so much to our families who came along to support our Father's Day celebrations. It was great to see so many families enjoy the BBQ breakfast before school and our special Prayer Celebration in the church. A special thanks to Mrs Colley and 3C for leading our prayer and to our wonderful P&F for organising such a special breakfast for our St Patrick's community.
Student Protection Week
In Week 9, St Patrick's School will hold its annual Student Protection Week. During this week, classes will engage with lessons from the Daniel Morcombe Child Safety Curriculum. This curriculum has been developed to support Queensland schools' delivery of key safety messages to students from Prep to Year 9. Through a series of lessons, students will learn how to recognise, react and report when they are unsafe or find themselves in situations that can have a significant detrimental effect on their physical, psychological or emotional wellbeing.
We encourage you to talk to your children about what they are learning in class. The following table outlines the content areas to be covered by each class this year.
Prep to Year 2
Key Safety Message

Prep – Year 2 Lessons

P

1

2

Recognise

Lesson 1: Safe and Unsafe

·




·

Lesson 2: Safety Clues

·

·

Lesson 3: Body Clues

·

Lesson 4: Private Body Parts (using anatomical names)

**Key vocabulary includes … private, bottom, penis, vagina, breasts, nipples, mouth, naked, recognise, react, report

·

·

·

Lesson 5: Body Ownership

·

·

·

React

Lesson 6: Safety Options

·

Report

Lesson 7: Persistence and Safety Helpers

·

·

Lesson 8: Phone and Online Safety

·

Review

Lesson 9: Review – Recognise, React and Report

·

·

·
Year 3 to Year 6
Key Safety Message

Year 3 – Year 6 Lessons

3

4/5

5/6

Recognise

Lesson 1: Safety Clues and Situational Awareness

·

Lesson 2: Risk Taking

·

Lesson 3: Rules, Rights and Responsibilities

·

Lesson 4: Private Body Parts (using anatomical names)

**Key vocabulary includes … anatomical, consent, private, public, male, female, bottom, penis, vagina, breasts, nipples, naked

Years 3–4: testicles, vulva, anus

Years 5–6: testicles, scrotum, vulva, anus

Students will also recall the rules about touching the private parts of the body during this lesson.

·

·

·

React

Lesson 5: Problem Solving

·

Lesson 6: Strategies

·

·

Report

Lesson 7: Safety Helpers

·

Lesson 8: Online and Mobile Phone Safety

·

·

Review

Lesson 9: Review of personal safety using self-confidence skills

·

·

·
Further information about the Daniel Morcombe Child Safety Lessons and Curriculum can be found at ...
Lessons: https://danielmorcombe.com.au/keeping-kids-safe-resources/keeping-kids-safe-lesson-plans/
Curriculum: https://education.qld.gov.au/curriculum/stages-of-schooling/daniel-morcombe
If you would like further information about what the Daniel Morcombe Child Safety Curriculum involves, please contact your classroom teacher or Miss Kristin Byrne (Kristin.Byrne@twb.catholic.edu.au).
Australia's Biggest Child Safety Lesson
Each year, the Daniel Morcombe Foundation shares Australia's Biggest Child Safety Lesson (ABCSL) with schools across Australia. This year, the theme for these lessons is consent. Students at St Patrick's School will tune into ABCSL this year on Tuesday, September 5 at 9:00 am (Prep – Year 3) and 10:000 am (Year 4 – Year 5).
Communication is key to giving and getting consent. Students will learn how to recognise, react and report and practice strategies they can use when they need to give or refuse consent.
You can find out more about these lessons by visiting the website and perusing the resources for ABCSL 2023 at https://danielmorcombe.com.au/keeping-kids-safe/keeping-kids-safe/australias-biggest-child-safety-lesson/#:~:text=Produced%20annually%2C%20the%20award%2Dwinning,children%2C%208%20to%2012%20years.
Have a great week!
Kristin Byrne
MASS TIMES
St George-Dirranbandi Parish
Priest Administrator: Fr Anthony 0409 278 968 Email: balonneparish@bigpond.com
Date
Time
Details

Daily Mass (M-F)

7.00am

St Patrick's Church, St George.

Daily Rosary (M-F)

11.00am

St Patrick's Church, St George.

Confessions

On Call

Call - 0409 278 968

Holy Communion & Visits to Sick at home

Wednesday

Call - 0409 278 968

Saturday 2nd September

6pm

Vigil Mass, St Patrick's Church, St George

Saturday 3rd September

8am

Sunday Mass, St Therese Church, Dirranbandi

Saturday 3rd September

10am

Sunday Mass, War Memorial, Hebel (TBC)

Sunday 10th September

8:30am

Sunday Mass, St Patrick's Church, St George
CLASS News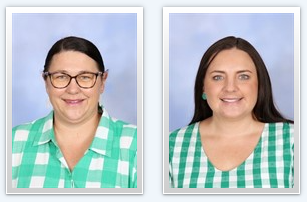 Peeking into PrepM
Students of the Week
Week 7: Rikku McNamara
Dear Parents,
Wow, how amazing did all the students look in their Book Week costumes? Thank you so much for all the effort you all went to. All the students looked so good, and we had so much fun!
Parent-teacher interviews commence next week. The parent-teacher interview note slips with your allocated day and time went home earlier in the week. If you did not get yours, please don't hesitate to contact me as soon as possible.
We had so much fun listening to author, artist and songwriter Greg Dreise on Wednesday. Greg's visit are always so entertaining and the children love it.
In Mathematics, we have been learning about 3D shapes this fortnight. We are learning the names of a cylinder, sphere, cube, cone, and pyramid and looking for them in the world around us. We are also learning how to describe these shapes using their properties of corners, faces, curved surfaces and edges.
In Literacy we continue to learn our letter sounds to apply our knowledge to our reading and writing. We have also been learning about making self-to-text connections. This is a comprehension strategy that students will learn more about in the coming school years. At a Prep level, we make connections by identifying if something in a story or picture reminds us of something that has happened to us, is similar to something we have experienced or if we have ever felt the way a character has felt.
A very happy Father's Day to all our Dads and those special men in our student's lives. We hope you have a wonderful day with your family.
Nichole & Courtney
Peeking into Prep & Year 1H
Students of the Week
Week 7: Sarah Duffin and Sean Martin
Welcome to week 8.
First, I would like to congratulate the students on their visit to the town Library last week. They showed great behaviour and were engaged in the learning taking place at the library. They also had lots of fun meeting the Dragon.
This week in English we are continuing to learn about sentences and have been focusing on what nouns, verbs and adjectives are. Understanding these parts of speech will support the students when writing their simple sentences.
In Math we have continued to focus on addition and how we can use pictures and symbols to help us work out addition sums. Moving forward we will look at how we use the counting on strategy to solve addition problems. We have also been discussing positional language and how we use this language when describing where something is or giving directions.
In Religion we have begun to discuss the sacrament of the Eucharist. We have talked about how it reminds us of Jesus' last meal with his disciples and the symbols used during the Eucharist.
Parent Teacher Interviews are in weeks 9 and 10. If you have not yet made a time to meet with me, could you please return the form, so we can make a time to discuss your child's progress.
Have a wonderful weekend.
Kind Regards,
Fiona & Kira
Year 1D
Students of the Week
Week 7: Barkley Hardie and Hayley Southern
Hello, Year 1 Parents and Carers,
As we are coming to the end of Term 3, it has been so pleasing to reflect on the growth that our class has had over the course of the year. Not only has there been amazing academic growth, but growth in the student's social and emotional skills. All the students are trying their best each day and come to school with a positive attitude. Currently, we have a social focus on being kind to classmates. This stems from our school prayer, "never seeing a need without doing something about it".
In Math currently, we are continuing with addition but are focusing on subtraction. This can be supported at home by posing word problems using materials such as pens, blocks, or toy cars. For example, if I have 5 peas but I ate 3, how many do I have left?
Keep up the great work with reading at home, this is certainly reflected in reading growth throughout the entire class.
Late last week I emailed some information regarding parent teacher interviews, if you are still requiring a parent teacher interview, please reach out to organise a time.
Kind Regards,
Miss Beth Daly
Year 2W
Students of the Week
Week 7: Karleigh Bella and Madison Hannah
Dear Parents and Caregivers of Year 2W
Homework
Thank you for your consistent effort with ensuring homework is completed each week and handed in. I know it is a long term but hopefully your child is demonstrating more independence with their homework now. Also at this stage of the year we should be seeing some growth and development in reading, numbers and working independently.
Fete Dance
We will begin practice for our fete dance next week. Just letting you know if you are wondering about what to wear- Christmas colours: green and red shorts, shirts, and skirts please and all students wear a Santa hat please!! For new parents-the costume is not required until the fete day which is the first Sat in November in the hall here at St Patrick's.
Parent Teacher Interviews
These will begin next week Monday the 4th September and will be occurring all week until Thursday the 7th September. Please feel free to email me if you are unsure of your time.
Kind regards
Christina Wardle
Year 3C
Students of the Week
Week 7: Addison Avery, Abbey Duffin and Jake Kingston
Welcome to Week 8. Year 3 Science this term has been all about heat. We have learned that heat is a form of energy. Everything around us is made up of tiny particles called molecules and these molecules constantly move around. When something heats up the molecules move faster, and the faster molecules move the more heat the object has. We have explored the use of thermometers as tools for measuring temperature in degrees Celsius. We know that water begins to freeze at 0°C and boils at 100°C. In the coming weeks we will investigate how heat can be transferred from one object to another and how different materials can be used as conductors or insulators of heat. The students have really enjoyed the hands-on experiences of this unit. It also leads into our Science unit for Term 4 where we will look at how substances change between solid, liquid and gas form.
Parent Teacher Interviews are taking place this term in Week 9 and 10 and notes have been sent home so please check with your child if you have not seen the note and return it to school as soon as possible.
Kind regards
Annette Colley
Year 4/5
Students of the Week
Week 7: Lauren Duffin
Dear Parents and Caregivers,
Only two weeks left until the end of term 3! It sure has flown by.
The last two weeks have been filled with many exciting parts of school life. Last week the students participated in optional book week activities. The students thoroughly enjoyed dressing up on Friday. All the costumes looked fantastic! The students were also fortunate enough to be invited to participate in a small touch football tournament at the high school. The students got to play three short games of touch and some great awards were given. 4/5R would like to thank the Year 11 and 12 Sport and Rec students from St George State High School.
This week the students had a special guest Gregg Dreise visit St Patrick's to share his story. The students loved this experience and took a lot from the workshop.
A big congratulations to those who are participated in the Southwest Athletics Carnival on Thursday. You should be proud of your efforts.
Wishing all fathers and father figures a wonderful day this Sunday. Enjoy your time with your families. Happy Father's Day.
Kind regards,
Miss Alice Rathie
Year 5/6A
Students of the Week
Week 7: Finn Taylor and Rhianna Bradley
Year 5/6A have had an actioned packed couple of weeks. We attended the St George State High School and the year 11 and 12 sport rec class ran a touch tournament. All the kids had fun and showed great sportsman ship.
Next week the year 6 students are off to Brisbane on Monday and we wish them all the best!

Students have been creating their fantasy texts in English and exploring energy transformations during our science lessons. They have been enjoying problem solving in area and perimeter in math and learning about how our Government works in HASS.

We are all looking forward to a great next couple of weeks.
Miss Claire Armstrong
Sport & Library News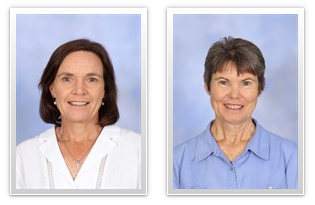 Eley Elite
Week 7: Stella Acton
LIBRARY
BOOK WEEK – Celebrations
What a fantastic week we had here in the library. Each day we had a lunchtime activity related to an award-winning book. We made snowscape pictures, leaf wreaths, jigsaw puzzles, and bookmarks. Our dress up day was remarkable with costumes from the Old Classics to Modern Day. The teachers exhibited their amazing acting skills and retold the story Wombat Stew.
Thank you to everyone involved and I am looking forward to celebrating the week again next year!
Borrowing days are as follows, so please try to remember to send along library books:
Tuesday

Wednesday

Thursday

PrepMc

Year 1D

Prep/Y1H

Year 2W

Year 4/5R

Year 3C

Year 5/6A
Happy borrowing and reading!
Reading is Power and Knowledge! Happy borrowing and reading!
Binnie Eley & Julie Pike
P&F News
Congratulations to Mark Morris on winning our Father's Day Raffle! A massive thanks to our generous donors, St George Ag & Engineering, Ag n Vet Rural Supplies, Cross Engineering and Stick Man Constructions.
Thanks to all the Dads, Grandads, Uncles, and all Father figures for taking the time to join us for breakfast this morning. It was a wonderful morning had by all.
Another congratulations goes to Prep M who had the most profiles created by end of our first week of fundraising!
To recognise their hard efforts, Prep M will run first on the day of the colour fun run. We would like to thank all families and friends for their generous donations toward the installation of rainwater bubblers at the MPC Hall/Back Oval. We're well on our way with over $9500 raised so far and we still have two weeks left until our colour run!
Once fundraising has closed, we will be rewarding the class with the highest amount raised with a class party next term, and their teacher will win a $50 voucher to Delicate. (Day of Class Party will be determined by their teacher).
Kind Regards,
The P&F Committee
ST PATRICKS SCHOOL COLOUR FUN RUN FUNDRAISER 2023
Community News