4 August 2023
PRINCIPAL'S REPORT


School Calendar Dates – Term 3, 2023
Week
Events & Dates

5

Monday 7

th

August – Goondiwindi Eisteddfod

6

Monday 14

th

August – Ekka Public Holiday

7

All Week – Book Week

Monday 21

st

August to Wednesday 23

rd

August – Marty Savage (SEL) visit.

8

All Week –

Wednesday 30

th

August – Greg Dreise Author visit

Thursday 31

st

August – Father's Day Liturgy & Breakfast

Friday 1

st September – CTJ Day. Student Free Day!

9

10

Thursday 14

th

September – P&F Colour Fun Run

Friday 15

th

September – Last day of Term 3.
Hello St Patrick's families,
I hope you're all well and have settled into the new term.
Welcome Miss. Byrne!
This week we welcomed our new acting APRE, Miss. Kristin (Kris) Byrne into the St. Pat's community. Kris has come to us from St. Thomas More Primary school in Toowoomba where she has been the APRE for the past four years, as well as their Middle Leader (curriculum leader) for two years of that time.
Miss Byrne has made a great start to her time here at St Pat's and is really looking forward to expanding her leadership experience in a rural school. As an experienced APRE, she will bring a wealth of knowledge to our school and will provide valuable support to myself, the staff, and our students. If you are passing through the school and you happen to see her, make sure you stop and say hello and make her welcome to the St Pat's community.
Welcome to Retirement Mrs. Ros McCosker
As she is now approaching the end of her long service leave, Ros McCosker has let me know of her intention to officially retire at the end of long service period. This will mark the end of a very long and distinguished journey for Ros at St Patrick's, after first joining our community back in 2002. I would like to thank Ros for everything she has contributed to our school in her time with us and look forward to thanking her again in person at our end of year awards night. Thankyou Ros and good luck; enjoy your retirement!
Upcoming Public Holidays & Student Free Days
Don't forget to mark on your calendar two upcoming school free days;
Ekka Public Holiday – Monday August 14th
Teacher Professional Development Student Free Day – Friday 1st September
Expressions of Interest Currently being taken for Supply Teachers and SO's
You may have seen an expression of interest that was recently posted to our Facebook page and sent out to all families via our Skoolbag app. We currently have a great bank of supply staff but are looking to expand this to meet the ongoing needs of the school. If you feel you have the qualifications, skills or experience for the role, or know someone else who does, make sure you contact me, the Principal, via email or drop in and say hello.
That's all from me for now, have a great weekend.
Jim Wren
SKOOLBAG APP
Dear Parents/Carers
Our school uses the Skoolbag app for iPhone and Android, to help us communicate more effectively with our Parent community. We are asking parents to search for and install the Skoolbag app.
Once you have installed the Skoolbag app from either the Apple App Store or Google Play Store just search for our school's name St Patrick's Primary School St George.
For Windows users search for Skoolbag in the Windows Store, install the app, and then find our school. Please note it must be a Windows 8.1 or 10 device.
Please check the flyer below for instructions.
OUR PRAYERS…

Let us support each other in Prayer, especially for the Sick and the Deceased and those who are suffering Hardships, in our Parish and School.
APRE News
Acting APRE
It is with great excitement I share my first newsletter item with the St Patrick's Community! Thank you to everyone for making my first few days here so lovely. I am very much looking forward to the semester ahead.
Next week, we celebrate the Feast Day of St Mary MacKillop, Australia's very own Saint. Saint Mary MacKillop not only holds a special place in the hearts of many Australians being Australia's first Saint but in the history of St Patrick's School as well, which was founded by the Sisters of Saint Joseph, whom Mary was instrumental in forming. There are many lessons that can be learned from studying Mary's life, key among them being the importance of treating others with kindness and respect. This is something we will reflect on when we gather as a school community for Mass on Tuesday, August 8th at 8:45 am at the St Patrick's Church. We warmly welcome families to join us in prayer.
God Bless,
Kristin Byrne
MASS TIMES
St George-Dirranbandi Parish
Priest Administrator: Fr Anthony 0409 278 968 Email: balonneparish@bigpond.com
Date

Time

Details

Daily Mass (M-F)

7.00am

St Patrick's Church, St George.

Daily Rosary (M-F)

11.00am

St Patrick's Church, St George.

Confessions

On Call

Call - 0409 278 968

Holy Communion & Visits to Sick at home

Wednesday

Call - 0409 278 968

Saturday 5th August

6:00pm

Vigil Mass, St Patrick's Church, St George

Sunday 7th August

8:00am

Sunday Mass, St Therese Church, Dirranbandi

Sunday 7th August

10am

Sunday Mass, War Memorial, Hebel (TBC)

Saturday 13th August

8:30am

Sunday Mass, St Patrick's Church, St George
CLASS News
Peeking into PrepM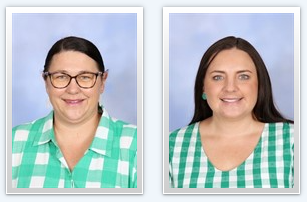 Students of the Week
Week 3: Sophie Bradfield, Wyatt McArthur and Grace Bailey
Week 4: Mackenzie Hyland, Eliza Hearne and Carter Keeping
Dear Parents,
Thank you so much to Mrs Blanch for being in our class at the start of the week while I was part of the 2024 Prep enrolment interviews.
Literacy – This week we start to look at how words and pictures work together to create meaning and tell the story. We will also continue to practice our sounds and complete our reading activities.
Numeracy – We are continuing to learn about the concept of addition and subtraction. Last week the focus was on addition and this week we will look more closely at subtraction.
Religion – we will listen to and respond to the Creation Story this week. For Prep the focus isn't on that the world was created in seven days, but rather that God created a world that was 'good' for us. We will discuss that the Creation Story is a sacred myth, and a myth helps us understand our world and God.
Term 3 is always exciting, as it is when you start to see lots of things click into place for the students and the hard work, they have done in the first half of the year starts to pay off. With that in mind please remember that in weeks 9 and 10 of this term, we will have Parent Teacher interviews again. Notes regarding this will go home closer to the date.
Wishing you a wonderful week!
Kind Regards
Nichole & Courtney
Peeking into Prep & Year 1H
Students of the Week
Week 3: Vincent Cowan and Anastasia Stewart
Week 4: Emmett McCulloch and Emerson Wilson

Welcome to week 4! The students have had a wonderful week engaged in their learning.
During English we have been learning about writing sentences. We have discussed that sentences need a capital letter at the beginning of the sentence and punctuation at the end of the sentence. The students have been recognising this during their learning time. We have also been working on sentences making sense and that the order of words is very important. We have completed several sentences around unjumbling a sentence and ordering the words correctly to make it make sense.
In Math we have begun to discuss partitioning and part-part whole. Partitioning is breaking numbers into parts, and this will lead to learning about addition and subtraction. We have been using counters and our part-part whole mats to understand all the different ways numbers can be partitioned.
This week in religion we role played a Baptism. The students each had a part to play in the Baptism and they had great fun. This has supported their understanding of the Sacrament of Baptism. In the coming weeks we are hoping to take the students to the Church for Fr Anthony to talk to them more about Baptism.
This Monday I will be away at the Eisteddfod. Mrs. Blanch will be in the room on this day.
Have a lovely weekend.
Kind Regards,
Fiona & Kira
Year 1D
Students of the Week
Week 3: Elouise McNamara and Alice Wren
Week 4: Ellie May and Bailee Hill
Hello Year 1 families,
I would firstly like to thank you all for a great start to Term 3.
After our busy day out last week, students are still excited to talk about our excursion. We explored the different features around our community (natural, constructed, and managed). Firstly, we walked down to the river and walked along there observing all the natural features of St George. The students then had lunch at the Amphitheatre and had a play at Rowden Park. From there we made our way to the Hub, where the students listened to a story and then explored the library. Concluding our excursion, we left the Hub and walked back to school. We had a beautiful day together and it was lovely to see some familiar faces, including Kyra Passman from the Information Centre and Shelley Lindores from the Hub. I would like to thank Jacinta, Sarah, Jackie, Sonya, and Charmaine for joining us on the day, your help was greatly appreciated!
This excursion will be the foundation for our English and HASS learning this term, with something exciting coming at the end of the term. All will be revealed closer to that time.
In Math, we continue our work on partitioning and addition. All students have been using different strategies to help them solve addition problems, they are beginning to choose strategies that suit them best.
Thank you again for your ongoing support with your child and their learning.
Kind Regards,
Miss Beth Daly
Year 2W
Students of the Week
Week 3: Evie Bradfield, Charlie Harch and Ellie McCosker
Week 4: Lincoln Alderman, Ruby Dalton and Xander King
Good afternoon Carers and Parents of Year 2 W. I hope this finds you all well and enjoying August.
Subject Focus for Term 3
Religion - Forgiveness
HASS- Where are we in the world?
Science- Push and Pull and how to work scientifically.
Reading- Decoding multi syllable words, vocabulary and strategies to answer comprehension questions about texts
Writing- Information text including handwriting, sentences, vocabulary and punctuation
Speaking and Listening- Presenting and responding to information texts and retelling
Mathematics- Time, Fractions, Number Facts, Problem Solving, Data, Turns
Home Focus
Continue to check that homework is completed each week and handed in weekly please.
Helping your child tell the time - o'clock, half past, quarter past, quarter to, minutes past, minutes to, big hand, little hand
Example of explanation and questions to your child:
When the big hand is on the 12, it is something o'clock. So where is the big hand? It is on the 12 so where is the little hand? The little hand is on the 4, so it is 4 o'clock.
When the big hand is on the 6, it is half past something. The big hand is on the 6, so where is the little hand? The little hand is halfway between the 3 and the 4, so it is half past 3.
When the big hand is on the 3, it is a quarter past something. The big hand is on the 3, so where is the little hand? The little hand is just past the 5, so it is a quarter past 5.
When the big hand is on the 9, it is a quarter to something. The big hand is on the 9, so where is the little hand? The little hand is coming up to 8, so it a quarter to 8.
Count in 5's around the clockface. Know that there are 60 minutes in an hour.
Thank you for your continued support.
Kind regards
Christina Wardle
Year 3C
Students of the Week
Week 3: Miller Hardie, Ethan Simpson and Charlie Irwin
Week 4: Darcy Stower and Jorja Summers
Welcome to Week 4.
This term is certainly flying past. Our English, for the first part of this term is looking at the characters, events and settings in literature by First Nations Australians. We have been reading lots of stories and have made connections to how these stories explain how things came to be in our world. Next week we will begin planning and writing our own stories by adapting and innovating on the ones we have read.
As part of our Media Arts unit, Year 3 students will publish their work using a website called Book Creator, where they will create and illustrate their story. The children are very excited about this and are looking forward to becoming published authors.
We are also linking our Visual Arts unit by exploring ideas and artworks by Aboriginal and Torres Strait Islander artists to use as inspiration to create our own piece of Art. As part of our learning in NAIDOC Week, we learned how to count in Kamilaroi language and we have also looked at the names of some animals, some of which might appear in some of our stories.
Kind regards
Annette Colley
Year 4/5
Students of the Week
Week 3: Parker Gale and Amber Sting
Week 4: Joe Mace and Alexa Farmer
Dear Parents & Caregivers,
Over the past fortnight, students have celebrated Catholic Education Week. During this time, students explored the theme, which was Communities of Faith, Hope, and Love. This year, Catholic Education Week had a special focus on Hope. The whole school participated in a lovely Mass last Monday morning. All students were respectful and in control during this time.
Many students took part in the Balonne Athletics Carnival last Friday. I would like to congratulate all students who participated in this day, and further congratulations to those selected to compete later in the term at the Southwest Athletics Carnival. Additionally, the students who attended school on Friday had a wonderful day with Mrs. Eley, and their behaviour should be commended, as all but good reports were given. Well done to all students last Friday.
On Thursday, the students were fortunate enough to experience a whole school performance from the Circular Circus. This was a wonderful opportunity where the students were entertained by circus-inspired mathematics.
Kind regards,
Miss Alice Rathie
Year 5/6A
Students of the Week
Week 3: Paige Baldwin
Week 4: Nate McCulloch and Stella Acton
In year 5/6A we have been busily learning Math concepts such as adding and subtracting fractions, converting improper fractions to mixed numbers and vice versa.
We have also started to explore perimeter and area. Students have been very creative in their English writing, working on creating descriptions in settings, characters and events and using literary devices and language features to create imagery.
In religion we have started to look at the different types of prayer and identifying these types of prayers in prayers that students create and read.
Reminders:
Homework is due on a Friday morning.
Mass next Tuesday celebrating St Mary MacKillop at 8:45am
Wednesday afternoon of week 6 and 7, the year 6 students will go down to the high school for transition afternoons.
Miss Claire Armstrong
Sport & Library News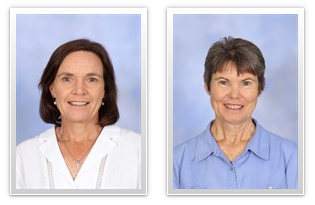 Eley Elite
Week 3: Lyla Manning
Week 4: Eleanor North
SPORT
Last Friday, the Balonne Athletics carnival was held at St George State High School and approximately 30 St Patrick's students attended the day. From all reports it was a great day with excellent sportsmanship shown. Congratulations to all students who attended. Stella Acton was the 12yrs Girl runner up and Peter Behrend was 12yrs Boy Age Champion. Fantastic effort! The following students were successful in being selected for the Balonne team to attend the South West carnival here in St George:
Cruze Irwin
Stella Acton
Georgie Nott
Hannah Acton
Absent from photo : Peter Behrend, Regan Cross, Rory Southern and Dallas Willis.
We wish these students well at the South West Carnival which is being held in week 8, 30 /31 August 2023.
LIBRARY
BOOK WEEK – 19th -25th August 2023
The Children's Book Council of Australia is celebrating Book Week in week 7 of this term. This year at St Patrick's, the children will be given the opportunity to come to school dressed as their favourite book character. This does not need to be an elaborate exercise as we just want to have some fun and celebrate reading with the children. This year the theme is Read, Grow, Inspire which you can see on the attached flyer. Our dress up day will be on Friday 25th August with an assembly first thing in the morning at 8.45am. If you have any questions regarding the dress up day, please don't hesitate to see myself or your classroom teacher.
Due to staff shortage, there will be no catch up borrowing on Fridays this term, so please remember your books on your library day.
Borrowing days are as follows, so please try to remember to send along library books:
Tuesday

Wednesday

Thursday

PrepMc

Year 1D

Prep/Y1H

Year 2W

Year 4/5R

Year 3C

Year 5/6A
Reading is Power and Knowledge! Happy borrowing and reading!
Binnie Eley & Julie Pike
Community News
Job Notification
We are hiring – Lady Gowrie Balonne Community Kindergarten
Relief Early Childhood Teacher

Volunteers Needed
COLOUR FUN RUN 2023
Saturday 9th September